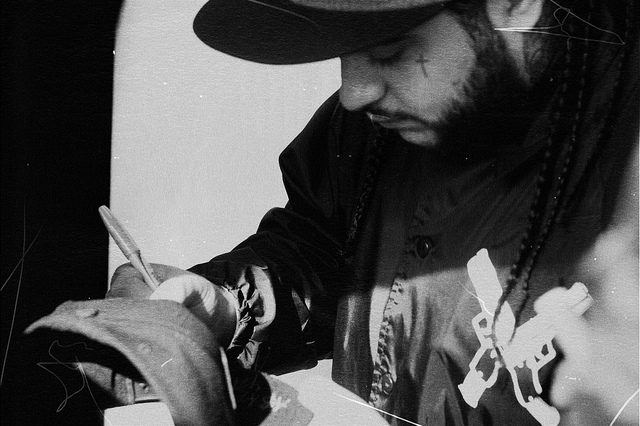 A$AP Yams – även känd som Eastside Stevie, även känd som The Puertorican R Kelly, även känd som Huey P Screwton, även känd som Stevearelli The Don, även känd som Lil Newport, även känd som Lil Big Homie, även känd som Pretty Gordo, även känd som Wavy Bone, även känd som Carlos Xantana, även känd som Malcolm X-Pill, även känd som Brad Litt; känd från A$AP Mob och Blackout Boyz och Cozy Boyz och Choppas On Deck och IMNOTATOY och RealNiggaTumblr och Yamborghini Records – har tatt en tidig limotaxi till Pac uppe i Thugz Mansion, och rap har i ett slag blivit mycket tråkigare.
Mer än nån annan påverkade Yams min smak och mitt sätt att skriva. Smak är det viktigaste: att odla och fördjupa sin egen smak, att hela tiden upptäcka mer musik, och därmed upptäcka mer om sig själv. Den där hungern. Smak är det som betyder nåt, det är integritet, och det är det inte många som fattar. De bästa skriver från hjärtat och kan därmed kalla saker vid sitt rätta namn. Därför är projekt som Kingsize (vad med deras oresonliga likformighet på årsbästalistor och så vidare) och PSL (som vägrade upplysa läsaren om vad som är skräp) noll värt i min värld.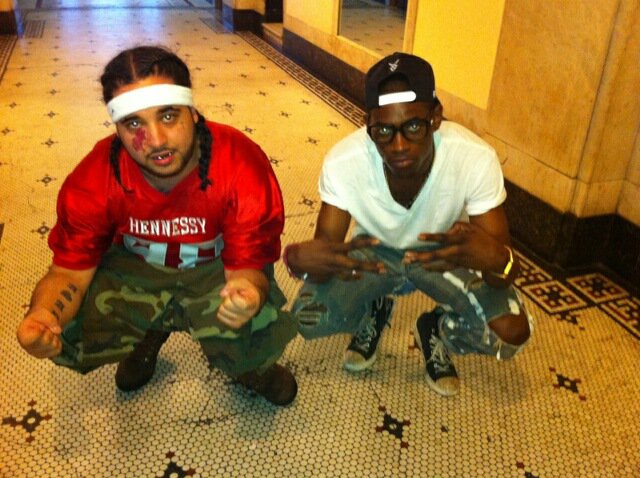 Yams visade alltid kärlek för andra städer och regioner men var trogen sina rötter. Stilen var jävligt New York. Han uttryckte sig kort och kärnfullt, respektlöst och med en unik humor full av obskyra referenser till populärkultur och rap-historia. Han blygdes heller inte att tala mer upplysande. Sammantaget blev hans närvaro på social media ett brännande vittnesmål inifrån en generation utan mål, utan förebilder, utan framtid.
"Trapping is engaging in reckless criminal activity involving narcotics for things that devalue once purchased. Hustling is engaging in criminal activity involving narcotics but manifesting that into legal businesses. I say that to say this: the game needs more intelligent thug scriptures that of which Iceberg Slim was giving to us on in the roc's golden age. These new rappers just be influencing you to do all types of reckless dumb shit and then get booked for it. Fuck trapping."
Majoriteten av jordens befolkning som skiter allt mer i musikjournalistik minns honom som en bakom scenerna-legend, som skakade fram tre miljoner dollar och en movement ur en Tumblr med inscannade foton på rappare. På ett sätt var han det sista hoppet för genrens hemstad, vilket gör nyheten om att han skulle börja som A&R för Sony (och ta med sig Lil B dit) ännu sorgligare; han hade bara börjat att omforma rap efter sin egen vision.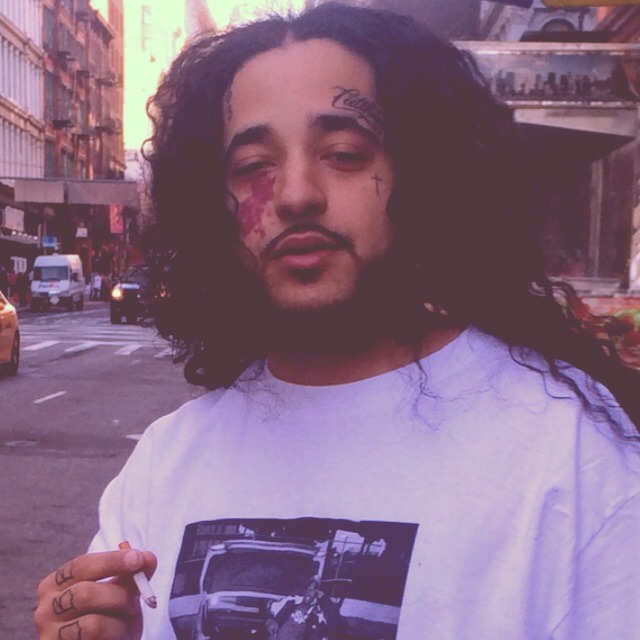 New York Times kallade Yams för "a bridge: between the Internet and the streets, between regions, between generations", och det är exakt så jag vill leva mitt liv. Samtidigt som han satsade allt för att svinga sig in i industrins elfenbenstorn så ansträngde han sig hela tiden för att hjälpa andra (t.o.m. min egen lilla spricka i asfalten på the information super highway).
Det känns konstigt att skriva om någon man aldrig träffat, men också viktigt då det var han som fick mig att försöka hjälpa rappers. (Dessutom ogillar jag tanken att hans minne förvaltas i det här landet av nån outhärdlig hipster-fuckboy på Nöjesguiden som pekar finger åt de som spekulerar – jag vet, helt osökt! – att droger skulle kunna ha spelat en roll i Yams död men samtidigt trakasserar Kikki Dee på Twitter för hennes eventuella pillerbruk.) Jag är för gammal och socialt obegåvad för att köra hans metoder på Sverige hiphop-scen, men oj det skulle behövas. Stackars ungar som växer upp idag och tror att gola ner sig själva över andrahandsversioner av Masse-beats är the wave. Som växer upp med Sebbe Staxx som förebild. Som tror att "rimteknik" är viktigare än bra låtar. Som tror att lajva 90-talet är äkta. Som tror att de behöver industrin mer än de behöver en handfull pålitliga vänner.
2015 kommer för mig att ägnas åt att ge kidsen något bättre, något annat än battle rap och folkhemsnostalgi och #nöjesguidenvänstern och nätdroger och PK-mentalitet och historielöshet och kulturellt självförakt och gatusnubbar som leker industrimoguler och twitteraktivism och pop bap-låtar med "upplyftande" sångrefränger. Vi sörjer en ung toks alltför tidiga död, men vi kan hylla hans liv genom att leva efter hans exempel: att hela tiden sprida kunskap och visa kärlek till kamrater utan att bry sig om deras private business; att studera vår historia men även möjligheterna i samtiden; att offra sömn och stressfrihet för ett större mål men komma ihåg att skratta och njuta; och att always strive and prosper.
Vila i frid, Eastside Stevie. Du var en unik jävel och du är saknad.