Bath Salt (prod. P On The Boards) (feat. Flatbush ZOMBiES) by ASAPMob
Flatbush Zombies on the first ASAP Mob-single? Terrible idea. Everybody who does not spend their day putting pictures of weed on Tumblr know that Thug Waffle is garbage; beat-wise, rap-wise, conceptually.
But they stepped up here. ASAP Ant and ASAP Rocky, too. It's hard to tell how well these raps will hold up over time, but it's refreshing to hear Flacko rhyme about acid and aliens, rather than cough syrup and expensive clothes.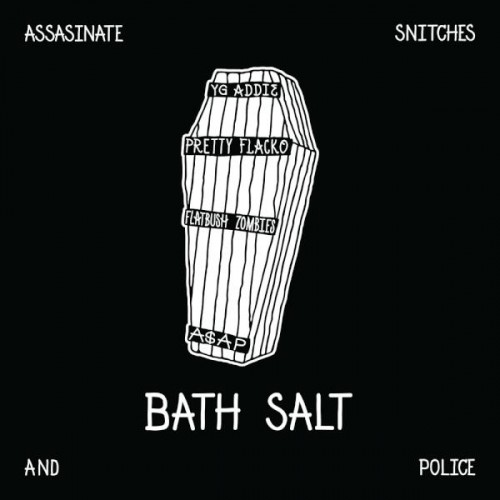 It all comes together over this ominous, very New York-sounding, but still fresh and dynamic beat. It is impossible to overemphasize the need for New York to build on tradition but still bring that next level shit. You know, like how Prodigy did on HNIC pt. 2 and Product Of The 80′s, or how RZA did on Wu-Tang Forever.
What happened with that mentality?