I Sverige har vi en kultur folk inte pratar om så ofta men som gör Sverige unikt. Det finns en fet bilkultur. De kanske inte är Candypaint och hydralik, men det finns ändå mycket människor med välbevarde bilar.
Rent subkulturellt ser de ju dock lite annorlunda ut, det är nog sällan de spelas G-Funk i dessa bilar.
Inget ont om raggare Brytburken.se har alltid sagt att det är bättre att vara raggare än hipster.
Sverige har alrdig producerat stora Cadillacs eller snabba italienska lyx bilar  bortsett från Konigsegg men som inte kan jämnföras med  mer "typiskt svenska" bilar som Saab och Volvo. Jag har aldrig varit ett stort fan av Saab men jag tycker att Volvo gjorde jävligt feta bilar back in the days.. Volvo Amazon är ju trots allt en svensk Cadillac medans Volvo 240 är mer av en Box Chevy.
Det var för några dagar sen upptäckte jag låten My Volvo av en slump nätet. Tankarna började genast fara runt i skallen på mig. Man har trots allt hört ordet Volvo nämnas mer än 1 gång inom hiphop.
GRYNCH som han tydligen kallar sig kommer ifrån Seattle. Detta är inte den typ av hiphop vi på burken i  lyssnar på men vafan. Hes keepin it 240 mawfuckaz.
Volvo har helt fantastiska reklamfilmer som säkert mest visades i Usa. Ifrån denna Volvo Amazon reklam från 1963 så kom uttrycket "Drive your Volvo like you hate it! Men de gjordes mängder med bra reklamfilmer. Till exempel  denna Volvo 240 Turbo reklam från 1983 eller denna Volvo 260  som också är helt underbar. Eller så kanske denna Volvo 140 reklam från 1967 faller er mer i smaken..
Att Sverige gav Usa The Bronx är de säker många som känner till , men visste ni att Volvo har en model som heter E 40?  Att Volvo har släppt en model som heter E 40 kan ju bara ses som en hyllning till Herr Flamboyant.
Kanske var de någon på hos Volvo som hade lyssnat på Ghetto Celebrity med E-40 ft Suga-T och tänkte att nu när Charlie Hustle jämnför oss med Ferraris och Merceds så förtjänar han en hyllnings model. Men vad vet jag?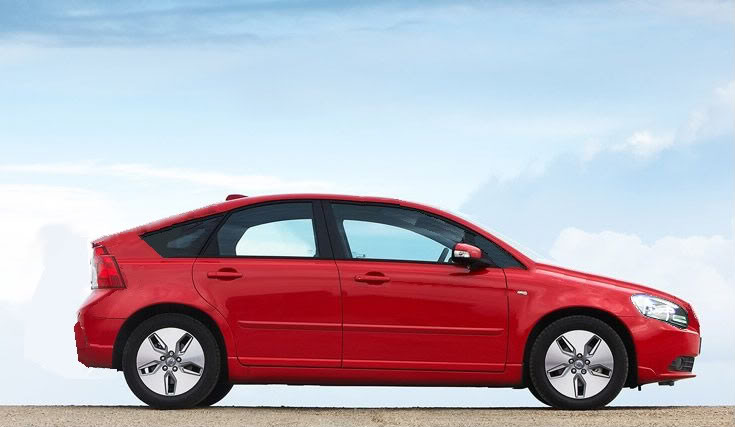 When it's a drought in the town, we sell BOMB
And let our boys drive our cars to the prom 
Vipers, Bentleys, Jaguars, drop-top Mercedes
Porsches, Lincolns, Ferraris, Volvo S-80′s
Man inser snabbt att listan kan bli ganska lång om jag ska lägga upp varenda låt där någon rappar om våran favorit bil. Men jag har samlat ihop några låtar med artister jag gillar. Ni får gärna fylla på om ni tycker jag har glömt något. Men även Texas hjälten Z-ro reppar Volvo.
Is that gangster enough for you baby? Ro gotta get his dough bro
Bendin' corners in a tinted out 4 do' Volvo blowin' dro hoe.
I Shady Blaze ft Main Attrakionz video till låten Hood Nigga så står/sitter dom framför en vit Volvo. Jag tror det är en 740.
Inom svensk rap  kan jag bara komma på att Onda & Fejs från från Sthlm Inkasso och deras genialiska tape Volvomusik.
Jay-Z nämner Volvo i mer än en sång De verkar inte som att han alltid fuckar med Volvo men han verkar trivas i bilen till låten Oh My God.
I'm in that Volvo, puffing on that la-la
Ducking from the po-po, everytime I drive by.
@JuiceManeHugo från bloggen Bayonnaise och podcasten Vad Blir Det För Rap tipsade mig om att Trick Daddy hade en Volvo låt men de verkar snarare som han har en hel katalog av Volvo hits.
Ghostface nämner Volvo på Wu Tang Clan låten Cash Still Rules/Scary Hours . Vad Gucci Mane anser om Volvo är ju lite oklart men jag tror inte på att han cyklar.
If it ain't 'bout paper, there ain't no convo
See I ride scrapers, and y'all ride Volvo
But that's my M.O., I go where you won't go
I smoke what you cain't smoke, I'm rich and you're flat broke
Jag lämnar er med lite mer reklamfilmer som en bonus. Många av dom är trots allt riktigt feta.
http://www.youtube.com/watch?v=uuYp5t0OKg0&feature=relmfu
http://www.youtube.com/watch?v=blA3vV_dDcM&feature=related
http://www.youtube.com/watch?v=OlKYPAzD4N4&feature=related